How the Ad Council Uses Agile Research
A Deep Dive into UX Best Practices
Register now to watch this webinar on-demand & learn how our speakers

dived into agile research and UX best practices.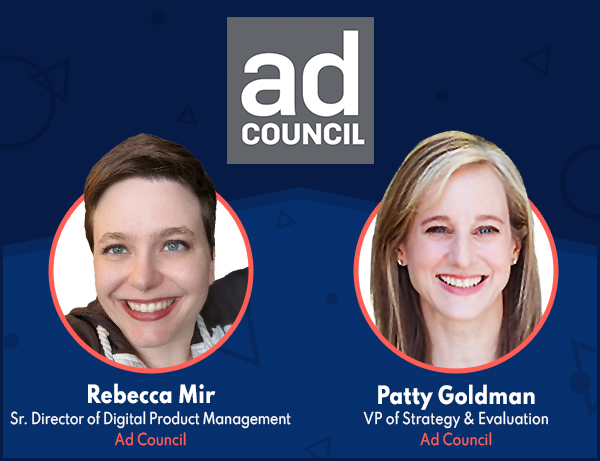 Wednesday, September 21 at 1:00 PM ET
Register now to watch it on-demand!
Find out how agile research can guide UX design from discovery to the concept phases through the final design.
During this 1 hour webinar, the Ad Council will:
Review some of their various campaigns,

Explain how agile research helped throughout their creation,
And determined their success.
Hosted by
Neil Marcus
Account Director, Feedback Loop, a DISQO Company
Neil works closely with clients across a wide array of industry verticals and functional areas (Product, Marketing, Research, Innovation, Strategy) to ensure they receive maximum value from the company's agile research platform. Prior to joining Feedback Loop, a DISQO Company in 2018, Neil spent most of his career at MetLife where he was responsible for Market Research and Competitive Intelligence for the company's U.S. Business, partnering with leaders across the company to make data-driven decisions.
Special Guest
Patty Goldman
VP of Strategy & Evaluation,
The Ad Council
Patty leads the planning and research process for several public service campaigns, evaluates campaign effectiveness, and conducts proprietary research on media and social issues. Prior to joining the Ad Council, she spent 4 years in strategic planning and research at BBDO and DDB. She received a B.A. in English from Harvard College.
Special Guest
Rebecca Mir
Sr. Director of Digital Product Management, The Ad Council
Rebecca is a product leader, educator, and author who advocates for human-centered, equitable, and accessible design. At the Ad Council, she leads the production and optimization for over 10 national public service campaigns. Rebecca holds a UX Research certification from Nielsen Norman Group and is a Certified Professional in Accessibility Core Competencies (CPACC). Rebecca earned her M.A. in Decorative Arts, Design History, and Material Culture at the Bard Graduate Center and her B.A. in Art History at the Indiana University of Pennsylvania.
The Ad Council is where creativity and causes converge. We use the power of communications to tackle the most pressing issues facing the country. We bring together the brightest minds in media, tech, advertising, entertainment, and marketing to develop campaigns that inspire action and change lives. Each member of the Ad Council team is passionate about harnessing the power of communications to tackle the country's most pressing issues, and we will settle for nothing less than creating real, lasting change.