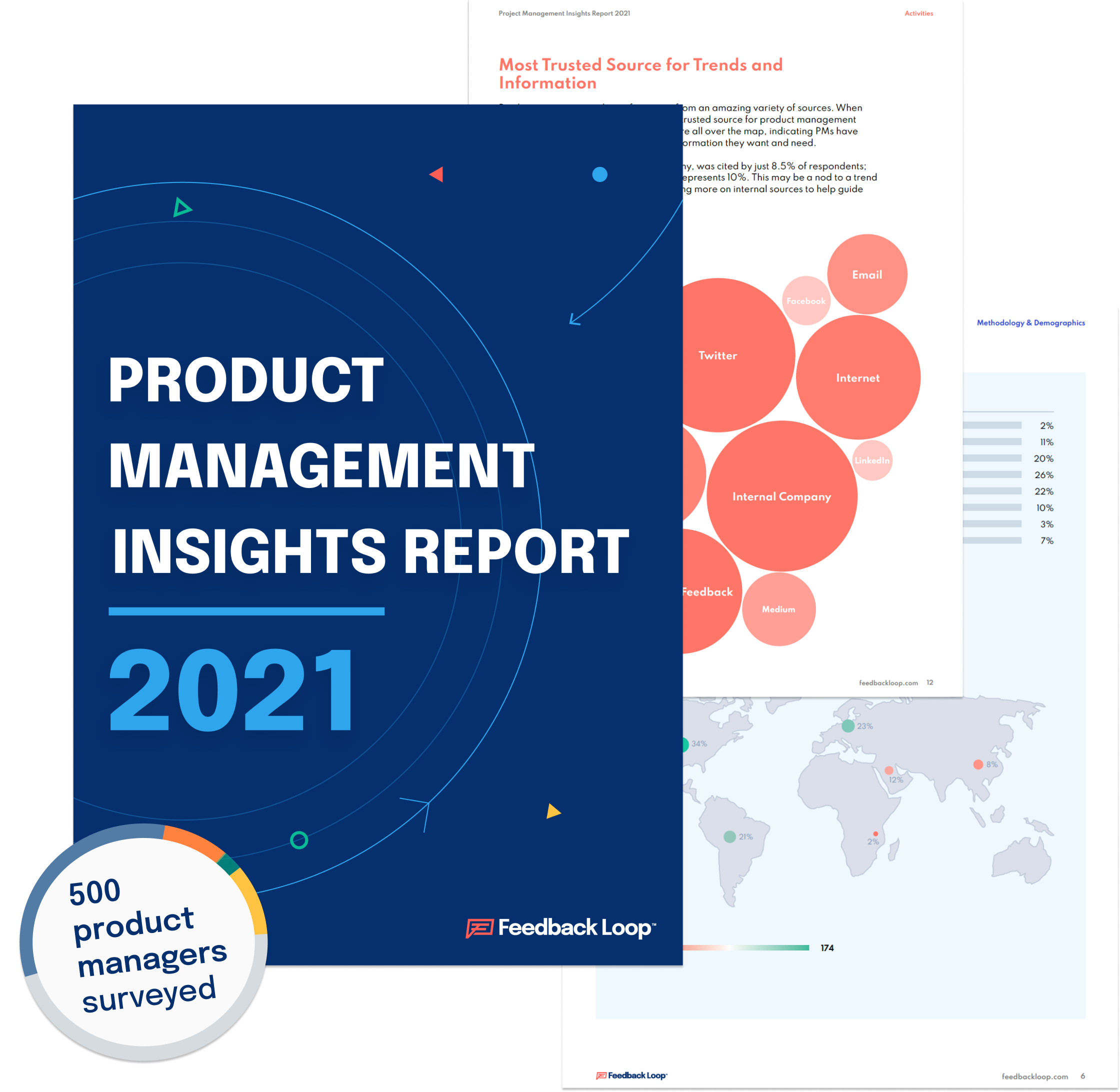 Feedback Loop's 2021 report is now available!
There is no disputing the fact that the past year was anything but normal, including for product managers and product management teams.
For our 7th annual report, not only did we cover the typical highs and lows of the PM universe, but also added an additional component: COVID-19, which affected a majority of those surveyed.
Along with pandemic-related PM changes, you will find out:
Shifts in technology integrations and interests year-over-year
How PMs view their existing resources, and are dealing with the anticipated evolution
Where your colleagues are landing professionally and how their responsibilities have changed
With our compliments, we present data, insights, and analyses that reflect over 500 product managers' reactions, thoughts and practices on their crazy year in review. Enjoy!
Download your complimentary copy here!