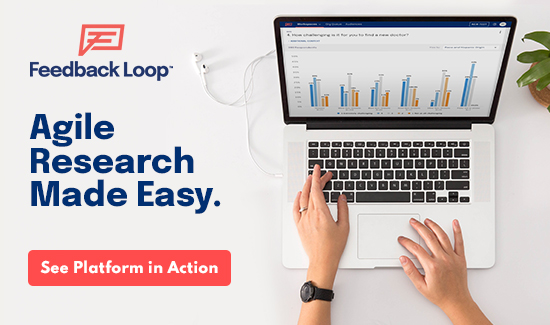 Feedback Loop
Product Demonstration
Customer-centric businesses use Feedback Loop to ensure the ideas they're spending time and resources on are actually aligned with consumer wants and needs.

Watch as Bex Evans, Senior Marketing Manager, and Nicolas Creus, Researcher, at Feedback Loop give a product demonstration and feature overview of Feedback Loop's agile research platform.
Access your on-demand recording below.
You will experience:
Discovering how lean research teams reduce friction to achieve business objectives

Exploring how innovators, product managers, and marketers lean on Feedback Loop's research guardrails to inform decisions with focused, quality data
Seeing how agile research with Feedback Loop quickly gets data to stakeholders so they can make data-driven decisions where no data would otherwise exist
Demonstrating Feedback Loop's cutting edge technology that makes a difference to innovative businesses