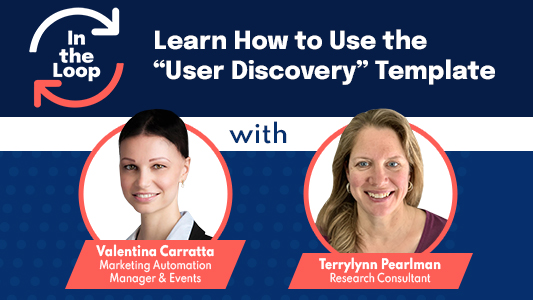 Learn How to Use the "User Discovery" Template
Wednesday, May 11th at 2:00pm ET
Register now to watch it on-demand!
Product and marketing teams are tasked with validating ideas, launching new products, and creating better content. Feedback Loop makes it fast and easy to test directly with consumers!
Learn how to use the most commonly used template by product teams to drive your results!
In this webinar, you will learn:


How to become an innovator in your organization
How to bring agile research into your decisions before launching your next campaign
How innovation and agile research could catapult your career