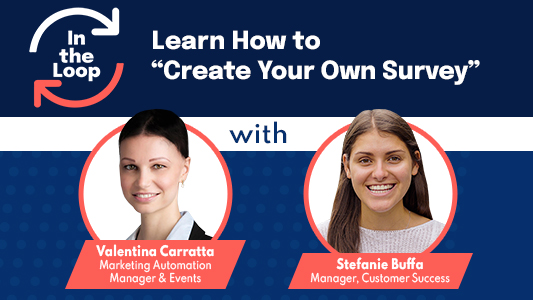 Learn How to
"Create Your Own Survey"
Wednesday, June 8 at 1:30 pm ET
Register now to watch it on-demand!
All teams, from product to marketing and UX to innovation, need data to be successful, but what they need to know varies. In this webinar, find out how to go beyond using a template and how to create your own survey to meet those needs while using best research practices.
With Feedback Loop, you don't have to be a researcher to get reliable and fast feedback from your target audience!
Find out how to build your survey and drive results in minutes, not days!
In this webinar, you will learn:


How to become an innovator in your organization
How to bring agile research into your decisions before launching your next campaign
How innovation and agile research could catapult your career