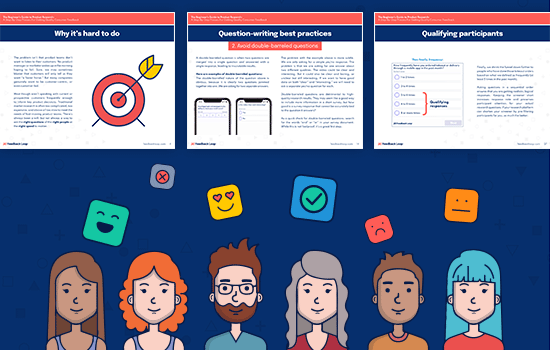 Let real consumers help you make your next product a hit!
Quality consumer feedback can ensure that your next great idea succeeds in the market. Learn how to get it with this step-by-step guide!
You'll learn:
Why product innovators need market research, and how technology makes it easy

How to design a great survey and questions
How to target your ideal customers, and get quality feedback fast
Plus, real-world examples relevant to product managers and other innovators.
Don't wait for critical data. Get quality consumer feedback today!
The Beginner's Guide to Product Research:
A Step-By-Step Process For Getting Quality Consumer Feedback